Welcome to Healthwise Chiropractic
Continuing Health and Safety measures at Healthwise Chiropractic and Chiropodists
Healthwise Chiropractic offers a wide range of chiropractic treatments to assist with a number of conditions. Chiropractic care can help to relieve pain and restore normal function in many parts of the human body, we can help with many conditions including:
Back pain and sciatica
Headaches/migraines
Shoulder pain
Hip/knee/ankle pain
Arm/wrist/elbow pain
Prolapsed (slipped) disc
Arthritic pain
Neck pain
Whiplash
Sports injury
Repetitive strain injury (RSI)
Jaw (TMJ) problems
Click here for more information on treated conditions >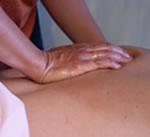 Chiropractic Treatment
Chiropractic treatment involves using the hands to apply a specific force to adjust the joints of the body, concentrating particularly on the spine. Treatment may also involve working on muscles and using medical acupuncture. Chiropractors treat people with long standing (chronic) conditions and people with short term (acute) conditions.
We place an emphasis on high quality care and pride ourselves on tailoring our treatment protocols to a personal and individual basis.
It is our belief that our patients need time to obtain a detailed understanding of their individual cases; in addition, we allow enough time to provide a quality treatment every visit and to answer any questions you may have. We believe in empowering our patients with regard to their particular condition and endeavour to give the time to impart useful and up to date information on nutrition, exercise, ergonomics and lifestyle changes.
The clinicians at Healthwise Chiropractic are all qualified from certified chiropractic education institutions, accredited for the UK by the General Chiropractic Council (GCC) and for the rest of the European Union by the European Council for Chiropractic Education (ECCE).
All consultations are private and fully confidential.
A multi-discipline clinic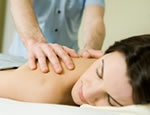 Healthwise is a multi-discipline clinic including:
Chiropractic
Acupuncture
Foot Health Care
Massage
and more...
Contact Us
For enquiries or to book an appointment please call
01243 790908 or email info@healthwisechiropractic.co.uk
The Back
Cervical
Thoracic
Lumbar
Sacral
Upper Neck, Upper Cervical Spine (C1-C2)
Head, face, upper neck, inner & middle ear, sympathetic nerve system, sinuses, eyes, auditory nerves and more.
Mid/Lower Neck, Cervical Spine (C3-C7)
Neck, shoulders, thyroid, tonsils, teeth, outer ear, nose, mouth, vocal cords, and more.
Mid Back, Thoracic Spine (T1-T12)
Arms, hands, heart, coronary arteries, esophagus, trachea, lungs, bronchial tubes, gallbladder, liver, stomach, pancreas, spleen, kidneys, ureters, adrenal glands, small intestines, and more.
Lower Back, Lumbar Spine (L1-L5)
Large intestines, appendix, abdomen, bladder, reproductive organs, lower back, lower extremities, ankles, feet, and more.
Basebone or Tailbone, Sacrum & Coccyx
Hip bones, tail bone, buttocks, rectum, anus, and more.